Roe Green Cricket Club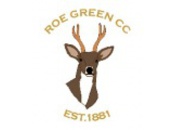 Roe Green Cricket Club
"Venient super viride"
News Report
Results round up 26 June 2018
26/06/18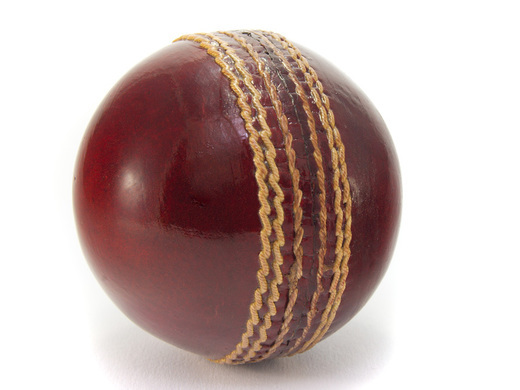 Saturday 23 June – Roe Green CC 1st XI vs Edgworth CC 1st XI
Edgworth CC 1st XI – 266/6.
Roe Green CC 1st XI – 230/8. J Kenyon 49. J Gatenby-Brown 43. A Williams 33.
Edgworth 1st XI Win by 36 runs.
The 1st XI hoped to bounce back after two defeats to Greenmount, with Saturday's fixture pitting them against Edgworth at home. The visitors won the toss and opted to bat first.
Early wickets for Roe Green provided a positive start to the innings, with both openers dismissed cheaply and the visitors reduced to 28-2. From here, the game began to swing in favour of Edgworth. A huge partnership of 182 by C Fortuin (90) and S Panda took the score to 210-3 before Fortuin was dismissed. Panda continued to score, reaching 116 before being run out in the penultimate over. Edgworth were eventually reduced to a total of 266/6.
In the second half, tight bowling by the Edgworth openers meant that runs were initially hard to come by. After 19 overs and with the score at 41-2, Justin Kenyon and Luke Williams were brought together at the crease. Together, they began scoring runs at the required rate, helping to swing the game back in Roe Green's favour. However, when both batsmen fell in the same over (120-4) some of the momentum was lost. Despite this, the following batsmen continued to score quickly, with Ash Williams and Joe Gatenby-Brown putting on 71 for the fifth wicket. The Roe Green challenge was as good as over once the two were dismissed, with the lower order coming in 36 runs short of the Edgworth total. The first team now sit in sixth in the league table, with 5 wins and 5 losses from their 10 games.
Saturday 23 June - Worsley 1st XI vs Roe Green 2nd XI
Worsley CC 1st XI – 69ao. E Millward 4-10, A Jones 4-44.
Roe Green CC 2nd XI – 73-2. J Vast 27, D Farr 16*
Roe Green 2nd XI win by 3 Wickets
After another successful run chase against Woodbank, the Roe Green 2nd XI travelled to local rivals Worsley, hoping to beat their 1st XI. Roe Green won the toss and opted to take their usual approach of bowling first.
The decision to bowl first was undoubtedly the correct one. Opening bowlers Alex Jones and Elliot Millward proved too good for the Worsley batsmen, with 5 wickets falling in the first 15 overs for just 40 runs. The remaining 5 wickets fell even faster, with Worsley dismissed for just 69 after 21.3 overs. Millward and Jones finished with figures of 4-10 and 4-44, respectively. Ben Bowers picked up the remaining 2 wickets in a 5 ball spell.
With the tea interval bypassed for a quick turnaround, Roe Green took to the field hoping to chase down the total and achieve a bonus point victory. The task was successfully completed in 16 overs for the loss of just 2 wickets. James Vast top scored with 27 and Dan Farr carried his bat for 16*. The second team now sit 6 points clear at the top of the league table.
Sunday 24 June – Roe Green 3rd XI vs Unsworth 3rdXI (3rd XI Cup Competition – Last 16)
Unsworth CC 3rdXI – 199/9(ao). J Brierley 3-24.
Roe Green CC 3rd XI – 202/8. S Errington 70*. R Jones 41. L Needham 26.
Roe Green CC 3rd XI win by 2 wickets
The 3rd XI returned to action with a cup fixture against Unsworth, with the visitors choosing to bat first on what was one of the hottest days of the year so far.
The Unsworth batsmen justified the decision to bat first, with opener C Berry (66) leading them to 117-3 after 25 overs. The runs continued to flow up to the end of the innings, with the Unsworth total coming in at 199/9. James Brierley was the pick of the bowlers, finishing with figures of 3-24. In the second half, Roe Green got off to the worst possible start and were quickly reduced to 14-4 after only 7 overs.
Opener Rob Jones and number 6 batsman Liam Needham provided some stability, taking the score to 71-5 before Needham was dismissed. When Jones was later dismissed at 102-6, the job was left to Steve Errington.
In true Errington fashion, he hit his way to 70* off 59 balls to carry Roe Green over the line, hitting 9 fours and 3 sixes in the process. A special mention goes to Umar Rajpura, whose refusal to give up his wicket at the other end allowed Errington to score the runs required with 2 overs to spare.
Follow the site to get the latest news and results straight to your email
Contact List