Roe Green Cricket Club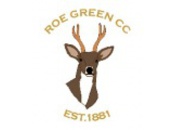 Roe Green Cricket Club
"Venient super viride"
News Report
HOWZAT..?! Historic cricket pavilion awarded heritage grant
21/01/18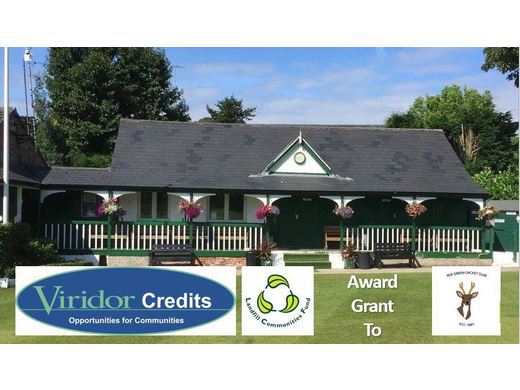 Roe Green Cricket Club will be celebrating a century of a different kind in 2020 when
its much-loved wooden pavilion marks a milestone anniversary.
And in anticipation of this landmark occasion, the historic wooden structure is set to
undergo major internal refurbishment - thanks to a national charity which invests in
improving community facilities for those living in the vicinity of a landfill site.
Viridor Credits Environmental Company recently awarded Roe Green Cricket Club
[RGCC] £50,000 through the Landfill Communities Fund, a multi-million pound pot of
money earmarked for investing in biodiversity, heritage and community projects –
anything from church bell restorations to bike parks.
For a hundred years - ever since the footings of the original cricket pavilion were laid
back in 1920 - the pavilion at Roe Green Cricket Club [RGCC] has sat at the heart of
the community.
Sadly, parts of the internal wooden structure are now decaying and in danger of
collapse. And having been subjected to years of robust wear and tear – as expected for
a popular sports and social venue – today many fixtures are in urgent need of
replacing.
"Roe Green Cricket Club is the hub of the local community, providing not simply a
valued and popular sports venue but also one which offers a unique opportunity for
neighbours to come together and build stronger community spirit," explains Ron Jones,
Chairman of Roe Green Cricket Club.
"We know how important the club is to the community, and our vision is to create an
even better venue which offers improved facilities for local people and opportunities for
greater health and well-being.
"The cricket pavilion is an asset to our village, a piece of local heritage which helps to
define the area.
"Which is why we're so grateful to have received this funding from Viridor Credits and
I'd like to express my thanks on behalf of both club members and local people alike."
So far, the changing rooms, toilets and showers have been stripped out and work is
ongoing in renovating the area from the floorboards upwards.
The kitchen is next in turn for refurbishment, with the aim of creating a spacious, well-
resourced and functional tearoom for both home and visiting teams. The latest
improvements follow last year's £20,000 investment in new cricketing equipment,
scoreboard and nets.
It is expected that all works will be completed in time for the start of the 2018 cricket
season.
Ron adds: "Each year, the club hosts a number of family orientated community events
which are very well attended. These include a Fun Dog Show, Camp Nights, BBQs and
a bonfire with spectacular fireworks display. And of course, plenty of cricket matches!
"Every Friday from April, hundreds of boys and girls aged 5 to 9 take to the field for cricket taster training, whilst parents watch from the gallery with a drink! Our doors are open and everybody is most welcome."
The 2018 events calendar will be published in February and can be found on the Roe Green Cricket Club Facebook page, www.roegreencc.com and on Twitter.
Follow the site to get the latest news and results straight to your email
Contact List