Roe Green Cricket Club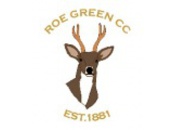 Roe Green Cricket Club
"Venient super viride"
News Report
Club signings for 2019
14/10/18
The club is delighted to announce a number of key players have been retained for 2019 and a new player signed.
Dan Cooper, Andy Hough and Luke Williams have all re-signed and local talent Ben Chapman has been added to the squad.
Dan had a great first season at Roe Green on the field and off it and we're happy he's staying at the green for 2019.
Andy is heading into his 9th season with the club and keeps adding to his wicket tally with consistent high quality performances.
Luke has become an integral part of the team, is a natural match winner and we're delighted to have his services again.
Ben is a great local talent who we believe is the type of player who will help the club move forwards in the GMCL Premier League.
We wish them all the best of luck in the 2019 season.
Follow the site to get the latest news and results straight to your email
Contact List